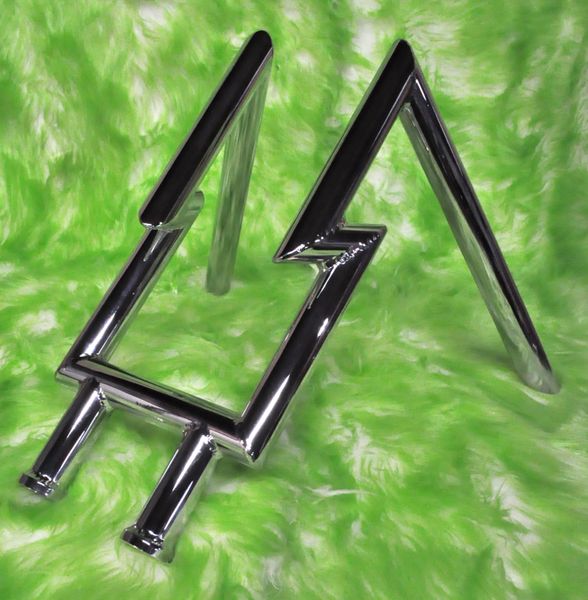 Dive Bars
Dive Bars - overall height 13.75", end to end width 14", pull back 9", Grip length 9.5". All Handlebars are handmade to order, please allow up to three weeks for fabrication before shipment, or heading to chrome. Manufactured from U.S.A. made, 1" DOM steel with a thick .120" wall. 100% TIG welded. Available in chrome, or raw steel with a 3.5" Harley spacing. If you would like a custom spacing contact before ordering, Ill be happy to accommodate. 
The chrome finish we offer is done by a local custom chrome shop here in Nashville TN. B
ecause
 of the amount of business we send to them we are able to offer a quality chrome finish for much cheaper than most people can obtain on their own.
 Gusher Cycles Handlebars are all radical "lanesplitter" type chopper bars, and much narrower than most standard bars. Be radical at your own risk.