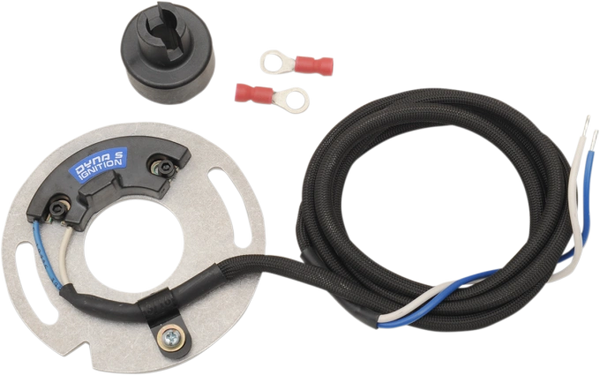 Dyna-S Ignition
Dual fire ignition for all cone style harley motors
Perfect ignition timing once and for all
Self-contained ignition system features Hall Effect magnetic sensors, which are not sensitive to rpm changes or affected by dirt and oil
Improves overall performance by changing the timing less than three degrees, extends plug life, eliminates the use of points and condensers; can be easily installed
Used and endorsed by many championship racers
Made in the U.S.A.
NOTE: An advance weight mechanism is required.
NOTE: Not for Twin Cam.
NOTE: requires use of 5 ohm coil for street use, can be used with 3 ohm for racing applications.