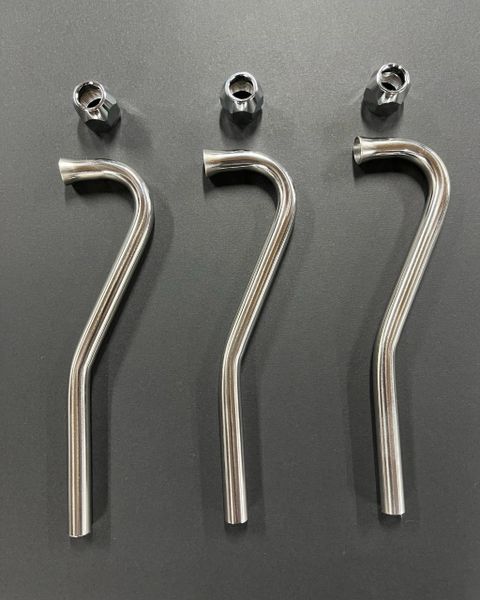 Tight Radius Oil Lines
Our Tight Radius Oil Lines are designed with the tightest radius possible for the maximum amount of clearance around the rocker box/cylinder head area while still maintaining a clean bend with minimum distortion. These will clear those shovelhead rockers, no sweat! 
Nice and tight at the bottom as well for maximum clearance around the exhaust.
 3 polished Stainless Steel Oil Lines (feed, return, and vent) with Chrome flare nuts are included. These will fit all oem, and replica rigid horseshoe oil tanks with a factory 30 degree flare fitting. Can also be used on a wide variety of aftermarket tanks that have pipe thread ports with the use of the proper adapter. Proudly made in the USA out of 3/8", cold finished, seamless, 304 Stainless Steal. PLEASE NOTE; these are not full line sets, these are classic "Chopper Style" ends that require the use of 3/8 oil hose to connect to your oil pump, and case vent port.